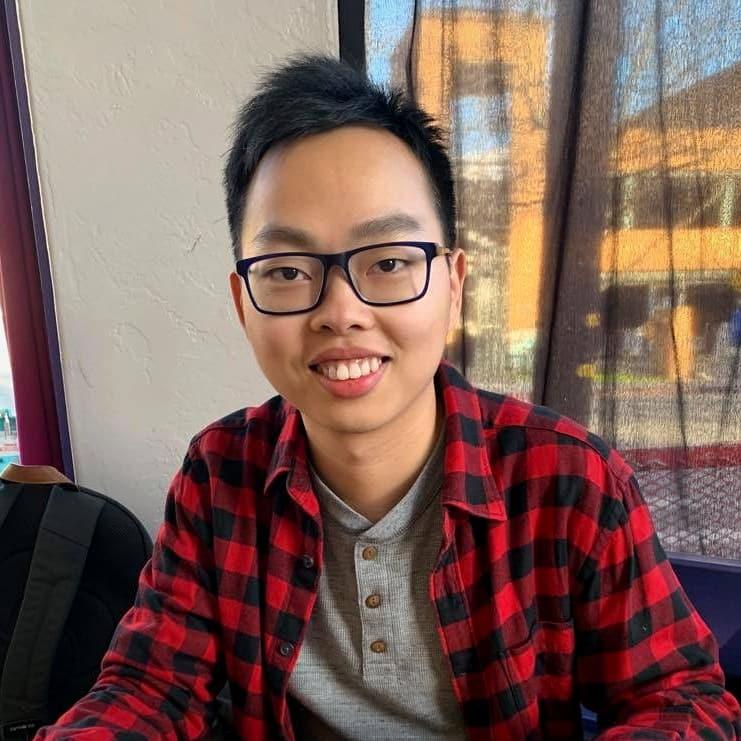 A little
About me
Hello there! I'm a highly motivated software engineer with a passion for front-end development. I graduated with highest Honors (top 15% of the graduation class) from UC Santa Cruz with degrees in both Computer Science and Cognitive Science. In addition, I am an Honors graduate from Nucamp Coding Bootcamp, where I completed the full-stack development curriculum.

Currently, I am working as a Software Engineer at TARTLE, where I focus on front-end development. My experience includes building websites from the ground up using plain HTML, CSS, and JavaScript, as well as utilizing more advanced frameworks and technologies like React, Sass, and TypeScript to take my websites to the next level. My goal is to bring designs to life and create seamless user experiences that leave a lasting impression.

When I'm not coding, I enjoy staying active and pursuing my hobbies. You can often find me playing video games such as League of Legends, making coffee and beautiful latte art, or participating in fitness activities such as kickboxing/Muay Thai, running, or other sports. I find that staying active and engaged in hobbies outside of work helps me maintain a healthy work-life balance and stay sharp and focused. It's important to me to always be learning and growing, both professionally and personally.

Throughout my career, I have consistently demonstrated a strong work ethic, attention to detail, and a commitment to quality. I enjoy collaborating with teams and I am always eager to learn new technologies and improve my skills. I am excited to take on new challenges and leverage my expertise to create innovative solutions that make a difference in the world.
My Resume
Featured Works
Portfolio
UC Santa Cruz: Association for Computing Machinery (ACM) Club Website
React
Next.js
Sanity.io
Sass
Figma
A simple website that allows new and returning students to learn about the ACM club and keep them updated on upcoming events. Implemented using React for frontend and Sanity.io for headless content management system that allows current board members to edit/add events and member information without touching code.
Frontend Mentor Challenges
This website contains all my solutions to the popular coding challenge website Frontend Mentor. The goal of these challenges is to reproduce the given design of a website as accurately as possible. It helped me shape who I am as a web developer today because I started using this website soon after I picked up web development! I learned how to apply concepts into practice and play around with different approaches. I documented my journey in the GitHub README's in each of my challenges. You can find the link to my Frontend Mentor profile after Contact section.
...see more projects!
Links to my profiles
Find Me On